Just a super quick post ( I have several projects I need to work on tonight)
After what seemed like months of non-stop rains
(and even a crazy October snowfall),
we've finally had several beautiful Fall days
with cool nights, mild days,
bright blue skies and falling leaves.
The kids had a fun impromptu leaf fight
with a friend on the sidelines
of my oldest daughter's soccer game on Sunday.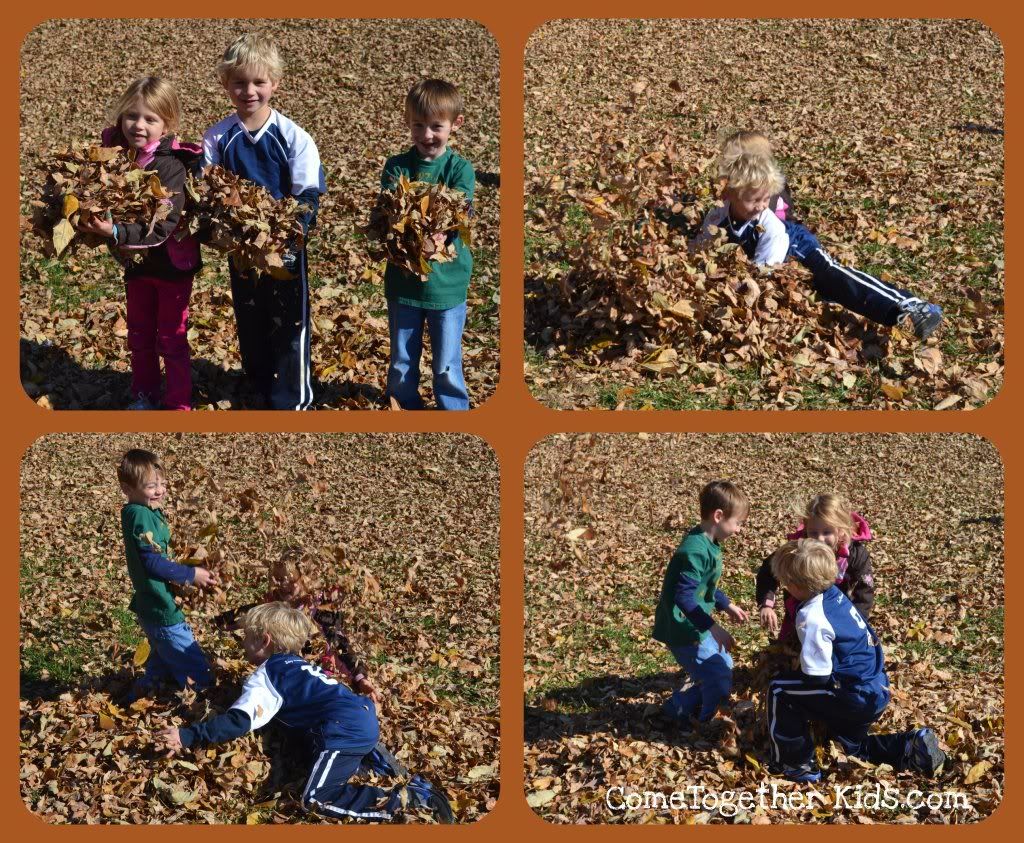 Does it get much better than this for kids on a November afternoon?
And now for the sneak peek...
The kids and I are having a great time working on this fun project. It'll take us a few more days to finish, but when we do, I'll be sure to share.

( It might give you a really cool gift idea for the Holidays )