This is a Sponsored post written by me on behalf of Quaker Oats for SocialSpark. All opinions are 100% mine.
Now that my kids are getting older, I've noticed two things.  One, they're always hungry and two, we're always on the go.   It's inevitable.  I'll make them breakfast on a school day, they'll eat it all, and then just minutes before the bus is ready to pull up they're asking for more to eat.  Or it's after school, they get home and one kid needs help with homework, another needs a soccer uniform and the third wants to show me their latest creation.  Meanwhile, all three of them are asking for a snack.
So, when I was asked to sample these new Quaker Soft Baked Bars, I was eager to try them out.    With 140 calories, 5 grams of fiber and 6 grams of protein, I could see that they'd be a wholesome food  and a good choice for a filling snack when we're short on time or on the go.   However, the real test is in the taste.  A snack is not going to appease my kids and keep our busy lives running smoothly if they don't like the taste of it.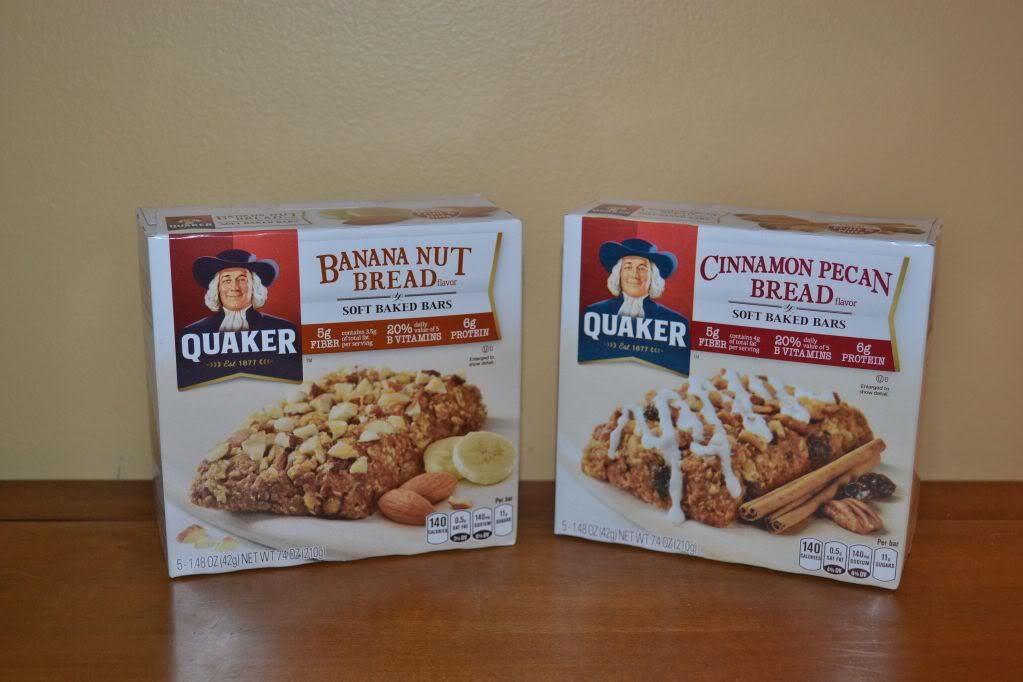 I gave them the choice of the Banana Nut Bread Baked Squares or the Cinnamon Pecan Bread Baked Squares.  Both looked yummy to me, but I could see them being swayed by the icing drizzled on the Cinnamon Pecan bars.  
I also gave the kids the choice of eating the bars plain or warmed up in the microwave.  They all jumped on the chance to have them heated up and it was super easy.  All they had to do was open one end of the wrapper and pop it in the microwave for 10 seconds.  When the microwave beeped, the bars were nice and warm, just like they were fresh baked out of the oven.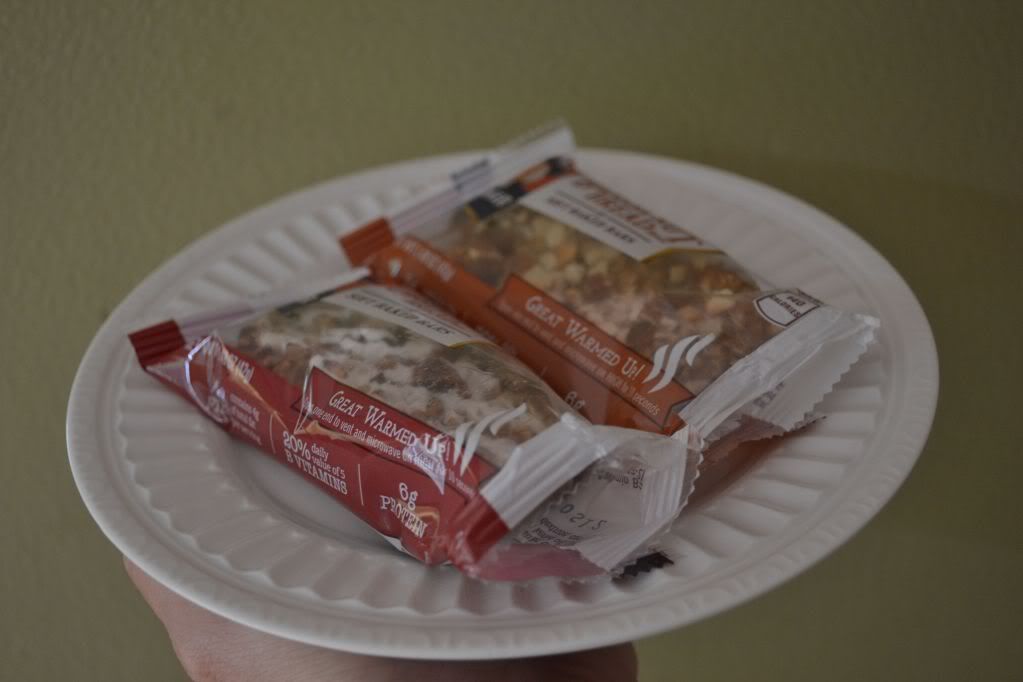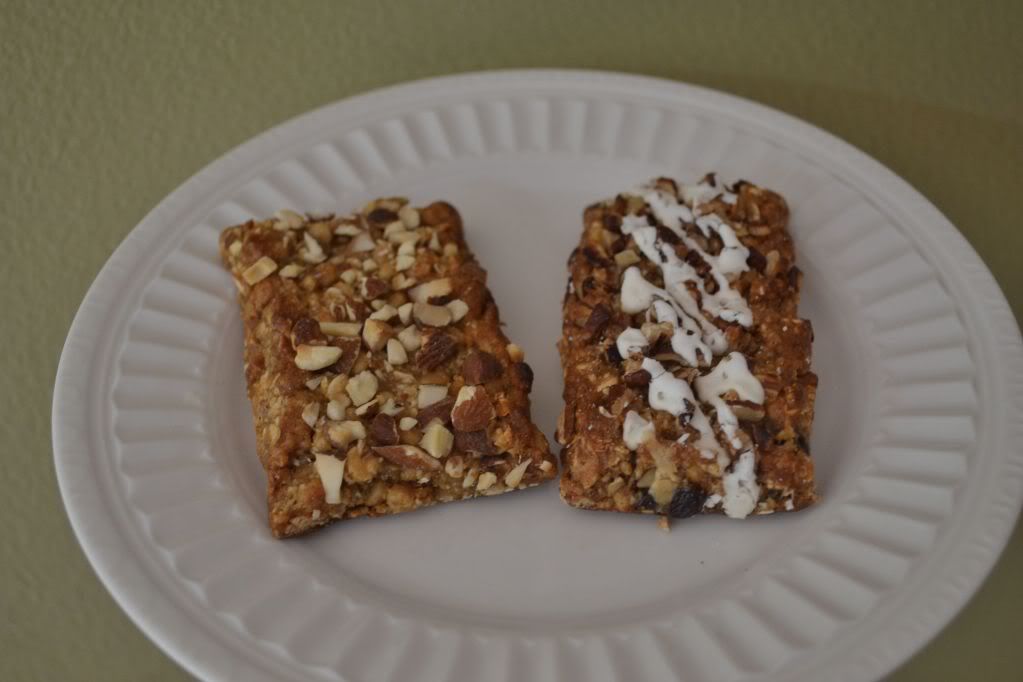 The verdict?  These were a big hit.  The kids loved their Cinnamon Pecan bars and I really liked the Banana Nut Bread ones that I tried.  We all shared "a taste for a taste" of each others' snacks and decided that both flavors were really yummy.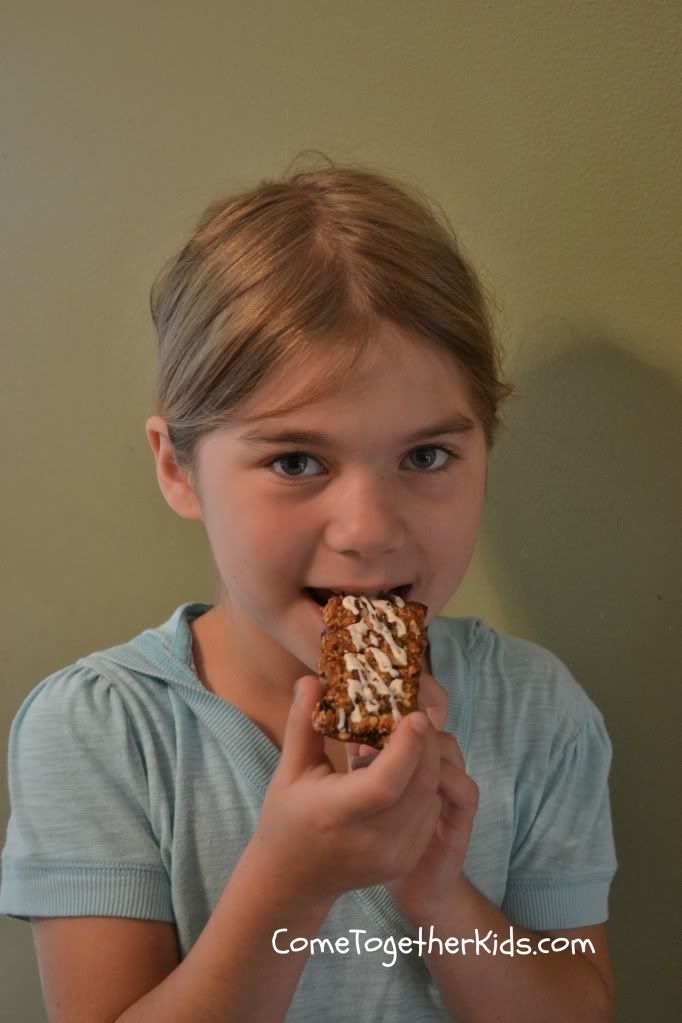 The kids are already asking me to buy some more as snacks and I'm definitely going to pick up a couple boxes to keep in the pantry.  As I mentioned, they're the perfect snack for the kids when we're on the run and a great  breakfast snack for me.  Most mornings, I sit down for my breakfast after the kids get on the school bus and before I have to leave for my part-time job.  However, several times a month I'm called in to be a substitute for the day and I have to quickly get myself ready and out the door on short notice.   It'll be great to grab a cup of coffee and one of these Soft-Baked Bars to eat on the way to school.