I'm really excited to be sharing my blog this summer with several fabulous guest hosts. About once a week, you'll be treated to a fellow blogger sharing some of the ways they've come together with their own kids. I'm thrilled to introduce our first guest post with an awesome idea for a frozen summer treat.
Here she is...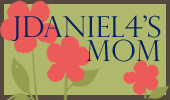 I am thrilled to be guest posting here on Come Together Kids today. My name is Deirdre Smith and I am visiting from my blog JDaniel4's Mom. My blog is about raising my four year old son, the adventures we have, the special meals we create, the crafts we make, and the learning we do.
With the 4th of July right around the corner I thought I would share with you strawberry, blueberry, and vanilla pineapple smoothie stars. They would be wonderful dessert to pull out for guests attending a 4th of July picnic or playgroup gathering treat for both moms and kids.
Our smoothies are made of three basic ingredients. We start with a cup of frozen fresh or frozen canned fruit in the blender. Then we add ¾ of cup of liquid to the blender. The liquid maybe milk or fruit juice. Finally we add a small carton of fruit flavored low fat yogurt.
After blending all the ingredients, we poured the mixture in to a silicone cupcake or muffin tin. For this project we used one that has a star shape.
The tin is placed into the freezer for a couple of hours until the smoothie mixture has hardened.
When frozen smoothie stars are ready, we just popped them right out of the tin. The silicone tin is really flexible and you can just push the back of each of its cups and the stars come right out.
The smoothie stars were extremely solid when we took them out of the tin. They had to sit out on serving plate for a few minutes before we could eat them.
If you like smoothies, you will just love these.
If you like cooking with your children, here are a few other recipes JDaniel and I have tried together.
{ Thank you so much, Deirdre! Those smoothie stars look delicious! I'm always picking up those silicone trays because I love all the fun shapes, but then I'm at a loss for what to actually do with them. My kids LOVE when I make them smoothies, so I know they'll go absolutely nuts for these cool little frozen smoothie shapes!

~ Laura }