It's December. How in the world did that happen so quickly? Somehow, while I've been super busy substitute teaching, soccer and basketball practice shuttling, school project assisting, sibling fight refereeing and just general busy mom-ming, the days, weeks and months have been flying by.
New posts will be coming. Our Elf on the Shelf returned this week. I figured out a cool (and super simple ) way to preserve puzzles, discovered a yummy make-your-own hot chocolate mix, and I have some gift ideas that might be helpful if you're looking for some non-electronic ideas for your elementary schooler. There are probably even more posts that I've taken pictures for or have in drafts that just got pushed to the side for now

(gosh, working out of the home almost full time takes a lot of you).
Anyway, I didn't have to worry that I hadn't taken any of the Christmas decorations down out of the attic yet. The girls decided to decorate the mantle on their own the other day. While I do have a nice garland, the stockings and some other decorations that I can put up, their homemade snowflakes hung up with scotch tape and yarn will hold us over for another few days.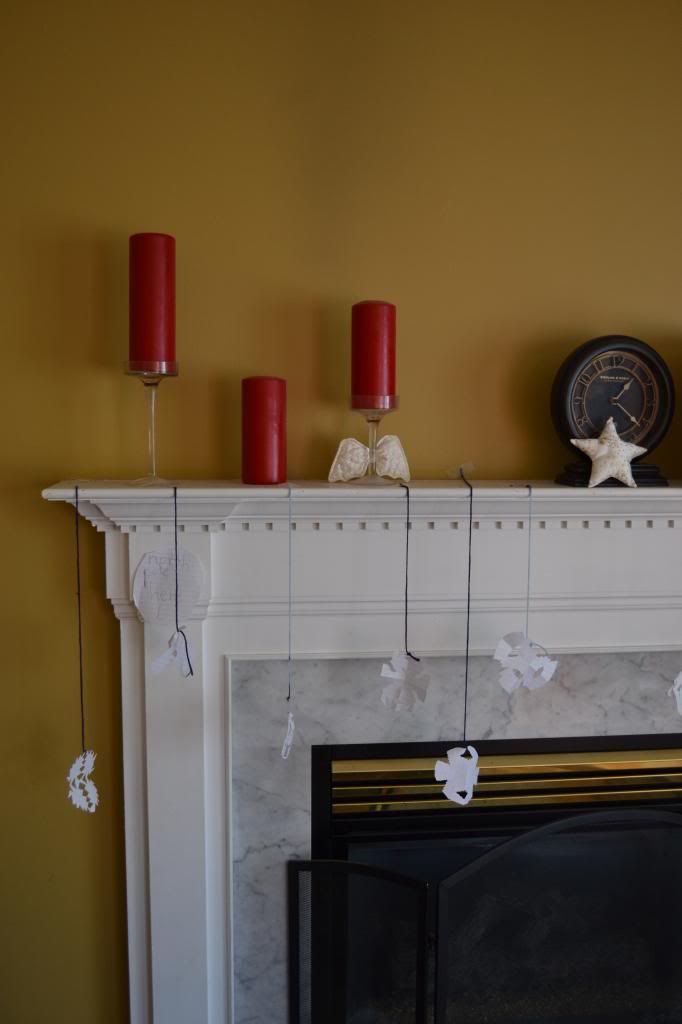 Oh, and they even made a sign reminding us that it's the North Pole...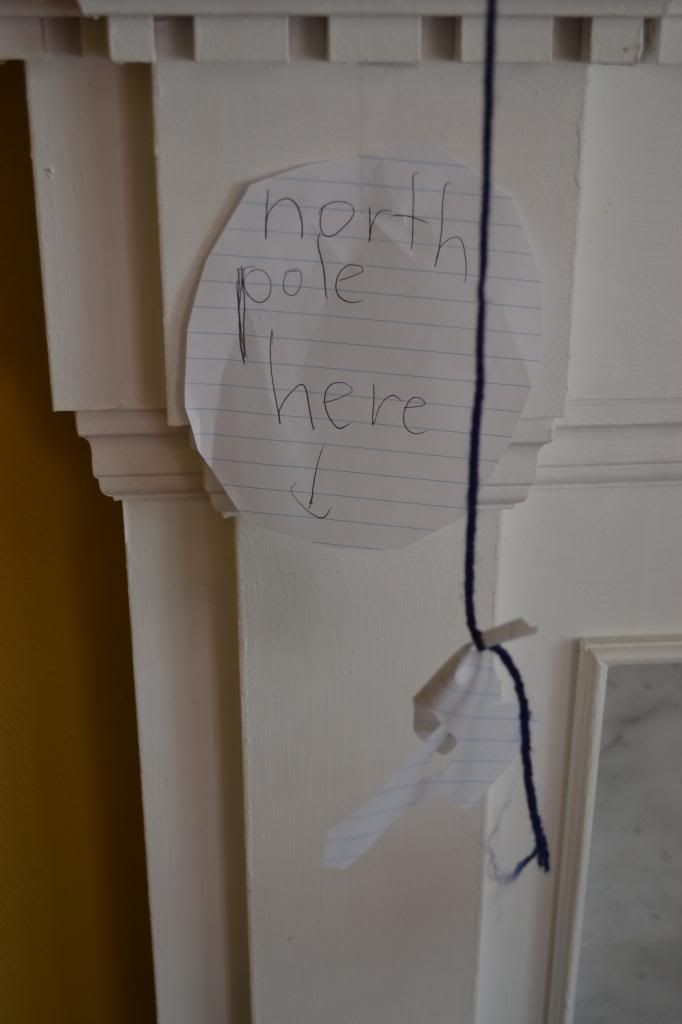 Please tell me I'm not the only one who's been swept up in the busy-ness of life. Are you all equally crazy and busy too? How do you juggle everything ~ whether you're busy working at home or out of the home?